Outdoor News > Januar 2018
Sweet Protection gewinnt mit dem Switcher einen ISPO Gold Award 2018 in der Kategorie Helme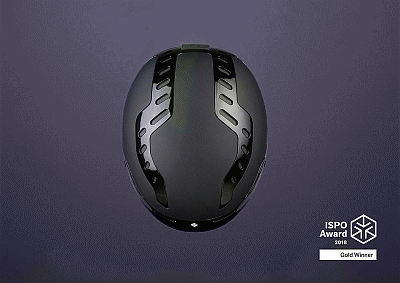 Der Ski- und Snowboardhelm Switcher von Sweet Protection überzeugt mit einer einmaligen
Konstruktionsweise, einem revolutionären Ventilations-Konzept, Vielseitigkeit und
überragender Benutzerfreundlichkeit. Das sieht auch die Jury der ISPO Awards 2018 so und
verleiht dem Switcher den Gold Award in der Kategorie Helme.
Der Switcher ist ein vielseitiger All-Mountain-Helm, der im Powder genauso gut funktioniert wie auf
der Piste. Wie bei allem, geht Sweet Protection auch hier keine Kompromisse bei der Sicherheit ein.
Deshalb wurde eine völlig neue Art entwickelt, Sicherheit mit einer leichten Konstruktion zu
kombinieren.
"Wir waren der Meinung, dass traditionelle Hybridhelme nicht optimal konstruiert sind. Dies führte zu
unserer Advanced Hybrid Construction, einer einzigartigen Kombination aus In-Mold- und Hard-
Shell-Konstruktion, die eine bestmögliche Kombination aus Steifigkeit und Elastizität entsprechend
der Biometrie des menschlichen Kopfes ermöglicht", erklärt Ståle Mølle, Director of Design and
Development bei Sweet Protection. "Darüber hinaus wollten wir einen Helm bauen, bei dem sich eine
umfangreiche Ventilation mit einer einzigen Schnittstelle außerhalb des Aufprallbereichs fein
abstimmen lässt." Dies führte zu dem One-Turn Ventilation System, bei dem sich 20
Lüftungsschlitze mit nur einem kleinen Rad bedienen und fein abstimmen lassen.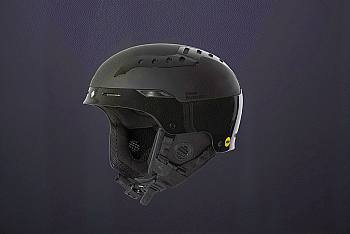 So passt sich der Switcher spielend an unterschiedliche Temperaturen und Intensitäten an. Die
Belüftung und Einstellbarkeit des Helms setzt einen neuen Standard in punkto
Benutzerfreundlichkeit und Komfort.
Der Switcher wird erstmalig auf der ISPO 2018 in München am Stand von Sweet Protection
(Halle B4, 100) vorgestellt.
Sweet Protection kommt aus Norwegen und wurde von einer gut befreundeten Gruppe von Skifahrern,
Snowboardern, Radfahrern und Paddlern mit dem Ziel gegründet, die bestmöglichen Helme und
überragende Bekleidung herzustellen. Dafür verbindet Sweet Protection branchenführende Innovationen
mit herausragender Handwerkskunst, um die sichersten und fortschrittlichsten Helme und Protektoren
sowie technische Bekleidung für Skifahrer, Snowboarder, Radfahrer und Paddelsportler zu schaffen.
"Stronger, Lighter, Better" lautet die Kerndesignphilosophie und beeinflusst alle Entscheidungen von Sweet.
Sweets ehrgeiziges Team besteht aus Mitarbeitern mit extrem hohen Erwartungen an ihre Produkte; weit
über branchenübliche Zertifizierungen und standardisierte Tests hinaus. Für Sweet gibt es keine
Kompromisse. Ihre Leidenschaft ist dein Schutz.