MAMMUT - Outdoor-Spirit im Herzen der Schweiz erleben
Vom 13. - 14. Januar 2018 wird Andermatt erneut zum Zentrum der Bergsport-Welt. Der führende Bergsportanbieter Mammut organisiert zum dritten Mal das Alpine Festival. Das Erfolgs-Konzept bleibt unverändert: Die erfahrenen Bergführer der Mammut Alpine School teilen ihr Wissen und ihre Erfahrung in zahlreichen Workshops und Tagestouren mit Bergsportlern und Outdoor-Enthusiasten.
In den Workshops geben die Bergführer praktische Tipps zu Technik, Materialwahl und Tourenplanung. Sie eignen sich deshalb besonders gut für Outdoor-Begeisterte ohne spezifische Vorkenntnisse oder für all jene, die ihr bestehendes Wissen auffrischen und erweitern möchten. Für diejenigen, die schon Bergerfahrung gesammelt haben, bieten sich die Tagestouren zu den schönsten Gipfeln rund um Andermatt an. Das Programm stellt sich jeder individuell und nach eigenem Gusto zusammen.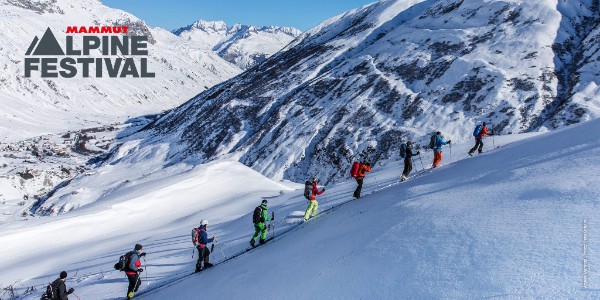 Am Samstagabend erzählt der Schweizer Extremalpinist Dani Arnold in einem Vortrag über die Höhe- und Tiefpunkte seiner Expeditionen. Im Anschluss daran können die Teilnehmerinnen und Teilnehmer den erlebnisreichen Tag gemütlich in der Bar im The Chedi ausklingen lassen.
Das Fünf-Sterne-Deluxe-Hotel The Chedi Andermatt bietet als Basecamp des diesjährigen Mammut Alpine Festivals eine besonders einzigartige Atmosphäre zwischen alpinem Chic und asiatischem Touch.
Das Programm besteht aus folgenden Workshops und Touren, die individuell zusammengestellt werden können:
Workshops
Skitourengehen - Leichte Einsteigertour




Schneeschuhgehen - Einfache Tagestour




Freeriden - Einstieg ins Tiefschneefahren




Eisklettern - Professionell begleitet von einem Mammut Pro Team Athleten



Tagestouren
Skitour - Genusstour im Furka-Gebiet




Schneeschuhtour - Panoramatour in verträumter Winterlandschaft




Freeriden - Entdeckungstour in unberührte Hänge




Skihochtour - Klassikertour auf den Pizzo Lucendro (2963

m)

Bild: Peter Schoch/Mammut Archiv

Weitere Informationen unter www.mammut.ch